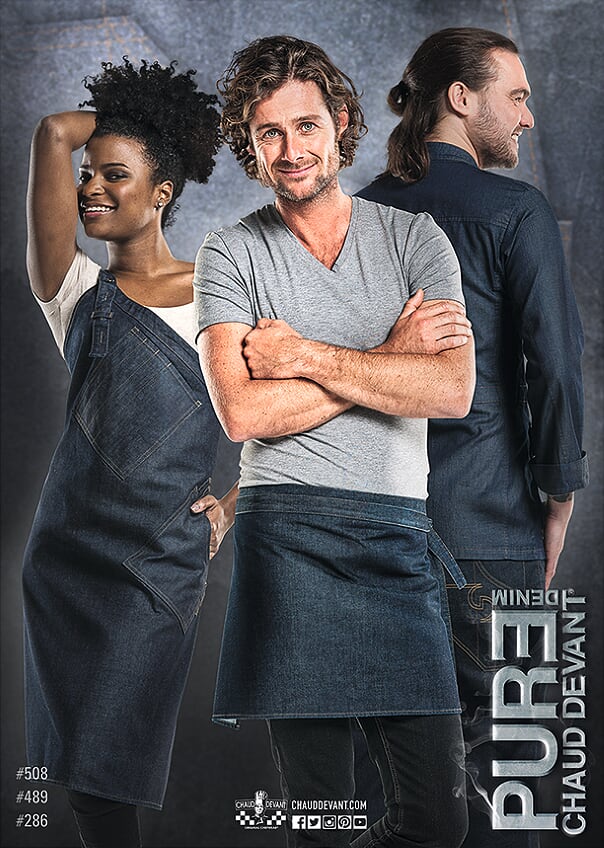 New label in Lithuania and Latvia Chaud Devant®!!!
We are pleased to introduce a new brand in Lithuania and Latvia, Chaud Devant®, which offers high quality, professional and fashionable collections for a modern chef, kitchen team and service staff. From now on, you will be able to find modern models of this brand and high quality clothing at all our outlets.
You will be pleasantly surprised by the design and quality of this brand. Chaud Devant creates all collections in Amsterdam. The production process is carefully monitored. Sustainable production methods are used, making all production in Europe. All products are labeled "Made in Europe".
The Chaud Devant products are made of strong, high-quality materials and comfortable to wear, but first and foremost are reliable workwear.